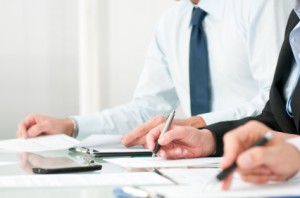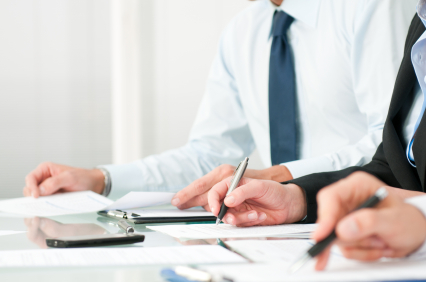 Shareholder activism is rarely a level playing field, so you need to enlist every available advantage possible to advance your campaign.
Depending on the maturity of your campaign, the realistic likelihood of its success, your knowledge of the company and its shareholder base, and your budget, you should consider retaining the services of a proxy solicitor. Below are key concepts to keep in mind when evaluating potential resources.
Click Here for a Downloadable PDF Version of Complimentary Checklist Tool.
What is a Proxy Solicitor?
Basically, a proxy solicitor is a financial industry professional that specializes in soliciting, or requesting, proxy votes to support an investor's shareholder initiative to replacing a board member of secure passage of a resolution. (A proxy vote is a ballot cast by one person on behalf of a shareholder.) This includes conceiving and executing a successful search for enough votes to secure passage.
In addition to vote solicitation, a proxy solicitor can serve as an invaluable source of information regarding the intricate rules and voting processes of publicly traded companies.
Can I just hire an attorney?
Many proxy solicitors practice (or have practiced) securities law, but not all attorneys specializing in securities law have the specificity of knowledge required for proxy solicitation processes. Generally speaking, a proxy solicitor is less expensive to retain than an attorney. Both types of professionals have their roles and should be considered to support a successful campaign.
When are proxy solicitors most often used?
The use of a proxy solicitor is usually a measure of last resort, more commonly a tactic employed when other, more diplomatic paths have been exhausted. Proxy solicitors are often retained to support hostile campaigns and takeovers, or when a board ouster is targeted (to install new management to affect policy changes).
What are the cost considerations?
Retaining a proxy solicitor can be an expensive proposition. As such, other areas and tactics should be carefully considered first. Most importantly, it is essential to perform the necessary diligence and honest, objective analysis to evaluate your ultimate chances for success.
Help Defining the Shareholder Structure
To affect change, it is necessary to secure enough votes for passage of a resolution. A Proxy Solicitor should be able to provide knowledge on a company's share structure, as well as provide an informed opinion regarding the likelihood of your being able to sway the shareholder base in your direction.
Understanding Policies and Procedures
It's not only important to be right. Keep in mind that a lack of understanding of arcane and complex policies can easily derail your campaign for change.
Short-cut to Key Information
There is nothing a proxy solicitor does that likely cannot be replicated, with an enormous amount of time, energy and resources. However, the immediate access to expert guidance can make mounting your campaign dramatically easier. Just make sure that you hire someone who is more than simply capable, but offers intimate knowledge of the company, its processes, and voting trends.
The Force Multiplier
Depending on the complexity of the shareholder structure, mounting a proxy battle could be a massive undertaking requiring outreach to thousands of investors. Experienced proxy solicitors have systems in place to streamline such processes.
Access to the Rolodex
Relationships with key institutional investors can make it much easier for a shareholder activist to solicit proxies and assemble the required voting bloc to affect change.
Not Always Necessary
While a proxy solicitor can be an invaluable resource, they are not always necessary. For instance, not all companies have sprawling shareholder bases. Or, in some instances, institutional investors hold enough shares to assemble the necessary voting bloc. While it is always a best practice to leverage these industry experts, it is not absolutely necessary. One must proceed with caution.
To contact Craig McGuire directly, please email Craig.McGuire@TheShareholderActivist.com.
Thank you for reading this shareholder activism blog. Please contact
Info@TheShareholderActivist.com
to request advice and recommendations on services and solutions to support corporate sustainability and your investor activism. We also encourage you to submit your comments so that we can share your experiences with our growing community of shareholder activists.