Build Your Own Campaign Website
TheShareholderActivist.com™ is your source for information and advice to facilitate your responsible shareholder activism. There are a number of distinguished shareholder activists and firms committed to this process. Driving your own campaign can be a challenging, but interesting, task.  Substantial effort is required, especially in the initial stages.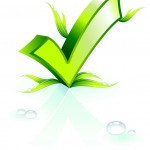 TheShareholderActivist.com™ provides you with affordable, highly functional, easy-to-use web-hosting packages that will empower you with the web tools you will need to execute your campaign. As you build your community, you will become part of our community, joining the growing number of shareholder activist sites we feature regularly. You will also receive special updates, communications, and other services designed to fuel your campaign and empower you to achieve your objectives.

Affordable Domain Names & Web-hosting for Shareholder Activists
TheShareholderActivist.com™ hosting plans are ideal for most campaigns. When you need an affordable, reliable place to host your campaign site—featuring live, 24/7 support by expert staff who understand your dedication—you have come to the right place.
At TheShareholderActivist.com™, we develop, run, maintain and support our hosting plans through a secure, world-class facility, 24/7. Features offered in our various plans include:
Domain Registration
Website Hosting
Build-it-Yourself/Professional Design Website Builders
Blogs and Email
99.9% Uptime Guarantee
SSL Certificates
Email Marketing Services
CRM Application
Search Engine Placement
Email Services (i.e. web based email and fax thru email)
Quick Shopping Cart
Photo Album
Google® AdWords® credit
Bing™ / Yahoo!® Search credit
Facebook® Ad credit
30-day money back guarantee
24/7 Customer Service
Easy-to-Use, Build-it-Yourself or We-Build-it-For-You Options
TheShareholderActivist.com™ always maintains a high level of customer service.
Everything is accessed from a simple interface in the "Control Panel." Select your choice of site building tools, or we can build a simple site for you to monitor site traffic, email accounts, manage domains and billing, and more. No HTML is required.
The hosting server is 100% online based, which means users do not need to install anything locally on their computers, and provides built-in Search Engine Optimization to begin snagging rankings on search engines.
For campaign web hosting, The ShareholderActivist.com™ offers a reliable, user-friendly option for beginners and established activists alike. Customer service is prompt and reliable, with uptime and bandwidth among the best you will find, at a highly competitive cost.
TheShareholderActivist.com™ offers a full refund of its hosting package within 30 days.

Share Your Success, Join Our Community
Whether or not you take advantage of TheShareholderActivist.com™'s web hosting packages, you need a website to grow your campaign.
We invite you to send us your URL, so we can help evaluate and promote your campaign to our database of shareholder activists, to help you make the connections that can help generate your success.
Please contact Info@TheShareholderActivist.com to request advice and recommendations on services and solutions to support this aspect of your campaign. We also encourage you to submit your comments that we can share with our growing community of shareholder activists.