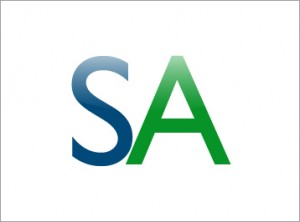 At the TheShareholderActivist.com, we are determined to help level the playing field for the regular investor, providing the tools, tactics and techniques to facilitate your responsible shareholder activism.
I am very pleased to report that our subscribers are responding.
Earlier this month, I produced an easy-to-use checklist: FREE DOWNLOAD: Living with Rejection – Reasons Why Shareholder Proposals are Excluded.
Shareholder proposals are rarely successful. However, before your proposal can even be considered, there are many reasons why it can be "excluded" by management. This checklist is a basic summary of those exclusions.
As a result, I received several positive responses, including one particularly articulate email from Steven Towns, a successful shareholder activist, blogger, and author. Mr. Towns invited me to share his insights related to issues that arose when he submitted a proposal to General Electric in December that initially won SEC support (i.e. ruling that GE may not omit) but ultimately was excluded after GE appealed twice. Excerpts from Mr. Towns email include:
Hi, Craig, I wanted to send a quick note to thank you for putting together your list. The more shareowners that submit proposals the better, of course, the more informed the proposals, the better, too!
With regards to your "reasons" and what was interesting in my case is that I had much to say and was close to (but did not exceed) the 500-word limit when initially submitting my proposal. Technically, under 500 words, I should have been fine. But given how critical my proposal was…GE took its first of many swipes to try and thwart my proposal. So, it counted dollar signs and percent symbols, $ and %, each as words, and given the position of my supporting statement I had more than a dozen of them. In addition, it counted hyphenated words as two words, not one.
Mr. Towns urges those assembling a shareholder proposal to heed his example and be extra vigilant when word counting.
Expect to see many more such tools made available to our subscribers and sign-up is free.
As always, if there is a tool you'd like to see developed or topic you think we should cover, give a holler.
To contact Craig McGuire directly, please email Craig.McGuire@TheShareholderActivist.com.
Thank you for reading this shareholder activism blog. Please contact
Info@TheShareholderActivist.com
to request advice and recommendations on services and solutions to support corporate sustainability and your investor activism. We also encourage you to submit your comments so that we can share your experiences with our growing community of shareholder activists.