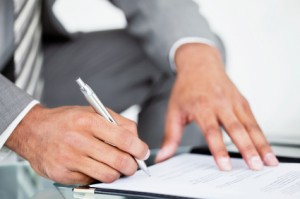 A shareholder proposal is a documented recommendation that a shareholder formally submits to a publicly-traded company advocating the company take a specific course of action.
A shareholder proposal should not be long-winded, multi-page document. In fact, if it exceeds 500 words, it will likely be rejected.
It should be a single-paged, document that includes a proposal statement that (1) identifies the party submitting the proposal, (2) plainly states the proposal adherent to the guidelines of shareholder proposals (this guide provides details on what is permissible and what will be rejected), and a concise supporting statement that provides key supporting points for your proposal.
In drafting your actual Shareholder Proposal, make sure your proposal is concise, accurate, and relevant.
All Shareholder Proposals differ in nature, so there is no basic template to follow for the proposal itself, below are some sample formatting for (1) a Proof Ownership Letter and (2) a Cover Letter, both to accompany your Shareholder Proposal.
Download – Proof of Ownership and Cover Letter Templates for Submitting Shareholder Proposals for Only $1.99

Download link will be emailed to you after purchase

Click Here for more SA tools to help you exercise your shareholder rights.
TheShareholderActivist.com accepts no liability for use of these documents and strongly recommends that you have an attorney prepare or review all documentation you plan to use.
---
To contact Craig McGuire directly, please email Craig.McGuire@TheShareholderActivist.com.
Thank you for reading this shareholder activism blog. Please contact
Info@TheShareholderActivist.com
to request advice and recommendations on services and solutions to support corporate sustainability and your investor activism. We also encourage you to submit your comments so that we can share your experiences with our growing community of shareholder activists.