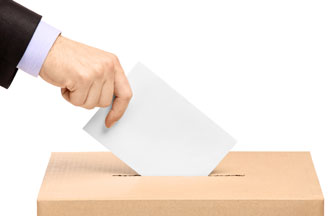 There were three new or continuing developments this year, according to the SEC:
Shareholder Proposals on Proxy Access.
Shareholders were asked to vote on shareholder proposals to establish procedures to include shareholder director nominations in company proxy materials.
Uninstructed Broker Votes.
Restrictions have increased on the circumstances in which brokers may vote on behalf of clients who do not send in voting instructions. That means that brokers have been casting discretionary votes on a narrower range of items this year.
Say-on-pay Votes.
Starting last year, most public companies were required to have advisory say-on-pay votes and to choose how often to hold such votes in the future. This year, shareholders voted again to approve executive compensation at those companies that have chosen to hold annual advisory sayon-pay votes.
More information
Investor Bulletin: Say on Pay and Golden Parachute Votes
Spotlight on Proxy Matters
Using Edgar – Researching Public Companies
Thank you for reading this investor activism blog. Please contact
Info@TheShareholderActivist.com
to request advice and recommendations on services and solutions to support corporate social responsibility and your shareholder activism. We also encourage you to submit your comments so that we can share your experiences with our growing community of shareholder activists.