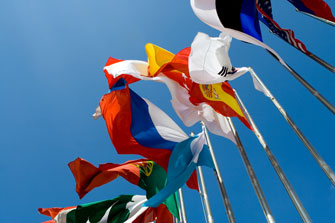 After extensive consultation with global investors, the ICGN releases two new best practice guidelines: ICGN Guidance on Political Lobbying and Donations and Model Contract Terms Between Asset Owners and Managers. Said Christianna Wood, Chairman of the ICGN Board of Governors:
In the post-global financial crisis environment few topics have received as much attention as asset manager contracts and corporate political contributions. We are pleased to be able to launch these guidelines which set best practice guidance for asset owners and investment managers around the world.
The ICGN has long believed that there was much to be improved in the optimal alignment of asset owners with asset managers which is why the ICGN Model Contract Terms Between Asset Owners and Their Managers has been developed. Key areas of focus are the time frame for investment risk and opportunity, the integration of financial and non-financial factors, stewardship, pay structures, portfolio turnover and transparency. According to Paul Lee, Director at Hermes EOS who chaired the working group which developed the Model Mandate:
The aim of the Model Mandate is to provide asset owners with model contract terms which aim to ensure that their fund managers act fully in their long-term interests. We focus on those areas where the interests of fund managers and their clients may diverge and establish standards which should encourage fund managers to focus fully on their duty to their clients.
The ICGN Statement and Guidance on Political Lobbying and Donations was developed in response to widening jurisdictional divides around the extent of corporate lobbying in the political process and the ability of investors to influence. The ICGN is advocating for political donations to be supported by a transparent policy framework, a business rationale, shareholder support, robust board oversight and clear public disclosures.
In particular, the subject of corporate political contributions has become very sensitive in the US. For over 18 months the ICGN has sought to clarify global guidance on political lobbying and donations as concerns about heightened corporate involvement in the political process has become an issue for share owners. Chairman of the Business Ethics Committee, George Dallas, said
Corporations can play a meaningful and legitimate role in the public policy process. However there is also scope for potential reputational and legal risk, particularly with regard to monetary donations, that call for robust governance of corporate political influence. These concerns are relevant for companies and investors globally.
This policy is meant to address best practice guidance on a global basis on a subject that is not frequently transparent to shareowners.
Both Guides were launched at the ICGN London Dinner on the evening of Monday 19th March. Norman Lamb MP, UK Government Minister for Employment Relations, Consumer and Postal Affairs, gave a keynote address. The Dinner preceded the ICGN London conference the next day co-hosted by the City of London and NEST Corporation and supported by UK Government Department for Business, Innovation and Skills.
Entitled Capitalism in Crisis: priorities for recovery and reform, the conference was chaired by Anthony Hilton of The Evening Standard, and focused on the interim findings on the Kay review into long-termism and accountability. Plenary sessions focused on the future of bank governance, priorities for stewardship, latest developments from Europe, and the impact of foreign issuers on the UK corporate governance regime.
The ICGN also held its first training program immediately following the event. The two-day program was specifically tailored for the investment community around how to integrate environmental, social and governance (ESG) factors into investment decision-making processes. This inaugural course was part of a project, co-financed by the European Commission, and in partnership with the Principles for Responsible Investment (PRI) and the European Federation of Financial Analyst Societies (EFFAS) to encourage more application and use of ESG information in corporate valuation by market participants.
For more about ICGN, see my coverage of their 2010 meeting in Toronto.
To contact James McRitchie directly, please email jm@corpgov.net
Thank you for reading this investor activism blog. Please contact
Info@TheShareholderActivist.com
to request advice and recommendations on services and solutions to support corporate social responsibility and your shareholder activism. We also encourage you to submit your comments so that we can share your experiences with our growing community of shareholder activists.