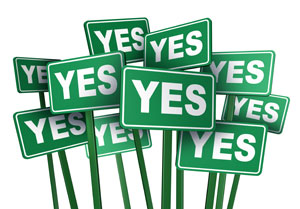 Following another year of record-breaking shareowner votes on social and environmental issues – including five majority votes – socially responsible investors are gearing up to have even greater impact in 2012. This year's edition of Proxy Preview provides a comprehensive overview of hundreds of upcoming social and environmental shareholder resolutions. It also offers insider details from dozens of shareholder advocates, as well as resources for how institutional investors with a social mission can better align their values with their votes.
This year nearly a third of the shareholder resolutions featured in the Proxy Preview support more disclosure from companies about how they spend money on political campaigns and lobbying. Other issues run the gamut from the environment (climate change, coal, fracking, toxic chemicals, and water scarcity) to mortgage foreclosures, human trafficking and supply chain accountability, sexual orientation discrimination, worker safety at oil refineries, and animal welfare
Proxy Preview 2012
is the 8
th
edition of the report hailed as the "Bible for socially progressive foundations, religious groups, pension funds, and tax-exempt organizations" by the
Chicago Tribune.
It is a collaboration between
As You Sow
, an environmental and social advocacy organization that has published the
Proxy Preview
since 2005; the
Sustainable Investments Institute (Si2)
, which conducts impartial research on social and environmental shareholder proposals; and
Proxy Impact
, a proxy voting service designed specifically to meet the needs of foundations and socially responsible investors.
Congratulations to those who contributed to this continued collaboration.
To contact James McRitchie directly, please email jm@corpgov.net.
Thank you for reading this investor activism blog. Please contact
Info@TheShareholderActivist.com
to request advice and recommendations on services and solutions to support corporate social responsibility and your shareholder activism. We also encourage you to submit your comments so that we can share your experiences with our growing community of shareholder activists.