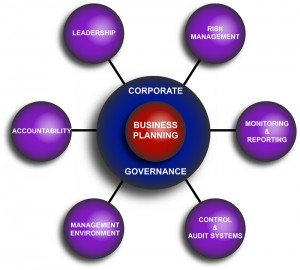 Hindsight is 20/20, especially when dissecting a scandal.
As the News Corp. debacle continues to spiral out of control, corporate governance watchdogs speculate that had News Corp. assembled a more independent slate of board directors, the media giant may have been able to take earlier steps to minimize the damage.
On July 8, 2011, UK newspaper The Guardian broke the news that News Corp.-owned tabloid newspapers paid $1.6 million to settle civil law suits in an attempt to muffle damning evidence that News Corp. journalists hired private investigators that used illegal means to uncover facts for stories.
As reported by The Guardian, "The payments secured secrecy over out-of-court settlements in three cases that threatened to expose evidence of Murdoch journalists using private investigators who illegally hacked into the mobile phone messages of numerous public ­figures as well as gaining unlawful access to confidential personal data, including tax records, social security files, bank statements and itemised phone bills. Cabinet ministers, MPs, actors and sports stars were all targets of the private investigators."
Subsequently, News Corp. founder and media titan Rupert Murdoch shuttered the News of the World and, ultimately, abandoned a $12 billion plan to assume control of highly profitable pay-TV operator BSkyB. The full extent of the damage has yet to be realized, both within and beyond News Corp.
News Corp. has been frequently disparaged for appointing to its board family members and corporate executives, prohibiting a level of independence some see preferable for more effective corporate governance.
According to its public filings, News Corp. maintains that nine of its board members are independent under Nasdaq listing rules. However, the settled lawsuit contends that three of those members (Kenneth Cowley, Rod Eddington and Andrew Knight) represent senior executives at News Corp or a subsidiary at the time they were appointed to the board. Furthermore, Murdoch's sons James and Lachlan sit on the board, as will his daughter Elisabeth (scheduled for 2012).
So, would more inherent independence among News Corp.'s board really have minimized the damage?
In all fairness, even with a higher level of independence, the Murdoch family still maintains the voting power and ultimate operational and strategic control.
Yet, one has to wonder that should there have been more independence in corporate governance, perhaps they may have been better positioned to assign accountability earlier, and thus head off the disaster that exploded when the news finally broke. (Though the story broke in early July 2011, the criminal activity actually stretches back five years earlier.)
Obviously, we will never know to what extent more independence may have benefit disaster control and recovery from the scandal. It may have curtailed the reputational damage, or it very likely could have brought the disaster on earlier.
However, the real lesson to take away from this scandal is for shareholders of all companies to understand how the make-up of the board affects the corporation's ability to respond to threats.
As an investor in a publicly traded company, you have access to this information. Research the make-up of your board of directors and understand the relational dynamics and speak up should you see such vulnerability. In all likelihood, the company has contingency plans in place and is committed to effective corporate governance.
Again, hindsight is 20/20, though hindsight that we act upon can be converted into the foresight that protects the long-term sustainability of your investment.
To contact Craig McGuire directly, please email Craig.McGuire@TheShareholderActivist.com.
Thank you for reading this shareholder activism blog. Please contact
Info@TheShareholderActivist.com
to request advice and recommendations on services and solutions to support corporate sustainability and your investor activism. We also encourage you to submit your comments so that we can share your experiences with our growing community of shareholder activists.