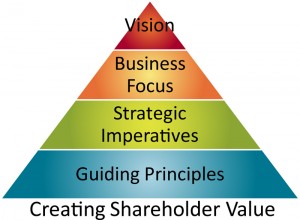 Not everyone can be a Carl Icahn or T. Boone Pickens — the famed activist shareholders notable for acquiring equity stakes in publicly owned companies to force action to improve value of the company or buy back their shares at a premium.
While highly effective, the wielding of a massive equity stakes to pressure management to change is not the only form of shareholder activism.
The term "Corporate Gadfly" refers to an activist investor who ardently advocates for change through the use of shareholder proposals. They are also usually distinctive for their practice of attending shareholder meetings to vociferously grill management.
The goals of the major equity holding activist investor and the corporate gadfly can be harmonious, as they both seek to improve the value of the company (i.e., through changes in corporate or environmental policy, financial practices, cost reduction, divestment in troubled regions).
However, the larger investor with a major equity position often has the added motivation of a potential lucrative buyout exit strategy that a corporate gadfly does not.
Investopedia explains a corporate gadfly as such:
"Named after small insects that bite and annoy livestock, the gadfly looks to irritate a corporation's management until it acts on shareholder concerns. Questions regarding executive compensation or inconvenient annual meeting locations are often brought to light by a gadfly. A gadfly adds value for other shareholders by vocalizing their concerns and inciting action."
Comparing a passionate activist investor to an annoying insect is, on the surface, insulting, but at the same time somewhat complimentary in its derision.
Often these are the heroic Davids that march into the hostile arenas of the Goliaths, the resilient tiny crusaders hammering away at the near-impenetrable iron hide of the corporate leviathan. Main Street can rarely identify with a major investor, but they sure do dig the spunk of that pesky corporate gadfly.
They are the eternal underdogs.
The Shareholder Proposal
Any shareholder (in this case, corporate gadfly) who owns more than $2,000 in stock or 1% of the company is permitted to engage a shareholder proposal. It must be placed on the agenda and put to a vote at the next available annual shareholders meeting, unless the US Securities & Exchange Commission gives the company special permission to exempt it.
Generally speaking, a shareholder makes a shareholder proposal to force the company to do something that the management has not expressed interest in doing. Therefore, this usually sets the stage for a contentious relationship, with management urging the shareholder base to vote against the corporate gadfly's shareholder proposal (or seek a compromise).
According to "Proxy Monitor 2011-A Report on Corporate Governance and Shareholder Activism" an excellent resource on the subjected by James R. Copland, recently released by the Center for Legal Policy at the Manhattan Institute, the overwhelming majority of shareholder proposals since 2008—98 percent—were offered by three very specific types of stock owner:
A small number of individuals widely known as "corporate gadflies"—small investors who provoke management by repeatedly filing multiple substantially similar shareholder proposals at many companies (more than two-thirds of all proposals submitted to Fortune 150 companies by individual investors came from Evelyn Davis and members of the Steiner, Chevedden, and Rossi families).
Pension funds and other investment vehicles affiliated with labor unions, in both the public and private sectors.
Social investment vehicles affiliated with religious organizations or public policy groups, or otherwise organized as social-interest funds focused on policy goals other than share-price maximization.
Corporate Gadfly Evelyn Y. Davis is perhaps the most notable of this breed of activist (worth an estimated $3million and owning shares in 120 companies, according to a People magazine profile).
Davis and her ilk are an inspiration to both experienced and budding corporate gadflies alike, for instance, especially as the SEC has permitted shareholder proposals on executive compensation issues.
In subsequent posts, TheShareholderActivist.com will provide more information on corporate gadflyery in its many forms and the use of tools such as shareholder proposals.
Ultimately, corporate gadflies like Davis add tremendous value to the process and shed light on key issues that may have remained obscured.
To contact Craig McGuire directly, please email Craig.McGuire@TheShareholderActivist.com.
Thank you for reading this shareholder activism blog. Please contact
Info@TheShareholderActivist.com
to request advice and recommendations on services and solutions to support corporate sustainability and your investor activism. We also encourage you to submit your comments so that we can share your experiences with our growing community of shareholder activists.