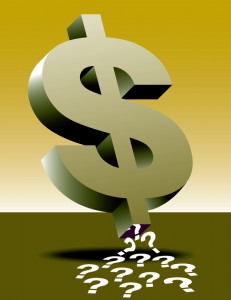 Why it Matters to the Voiceless Investor and for Shareholder Activism
Lack of bi-partisan support, much to the plight of shareholder activists, is sure to derail the Shareholder Protection Act of 2011— the latest incarnation of much-needed legislation to curb political pandering by US corporations.
The Shareholder Protection Act of 2011 proposed in the U.S. House of Representatives by Rep. Michael Capuano and in the Senate by Sen. Robert Menéndez seeks to amend the Securities and Exchange  Act of 1934 to require shareholder authorization, and in some cases board approval, before a public company may use certain resources for political expenditure, and for other purposes.
The necessity for this type of legislation has long been apparent.  For instance, shareholder activists took note of the 2010 landmark decision, Citizens United v. FEC, the Supreme Court ruled 5-4 in favor of Citizens United on 1st Amendment grounds, allowing for unlimited corporate spending towards political advertising.  This raised multiple concerns of conflicts of interest among socially responsible investors and corporate governance groups.
Despite its merit for taxpayers and investors alike, this legislation is developing a frustrating history in Washington and amongst shareholder activism groups. It was first proposed in committee in the House in 2010, then too by Rep. Michael Capuano, and was all but D.O.A.  However, it should be noted that the House Financial Services Committee did approve it.  Then and now, the bill has yet to reach the floor of the House or Senate for discussion, let alone a vote.
At its Core
Congress finds the following, as listed in Section 2 of the proposed bill in the U.S. House of Representatives:
(1) Corporations make significant political contributions and expenditures that directly or indirectly influence the election of candidates and support or oppose political causes. Decisions to use corporate funds for political contributions and expenditures are usually made by corporate boards and executives, rather than shareholders.
(2) Corporations, acting through their boards and executives, are obligated to conduct business for the best interests of their owners, the shareholders.
(3) Historically, shareholders have not had a way to know, or to influence, the political activities of corporations they own. Shareholders and the public have a right to know how corporations are spending their funds to make political contributions and expenditures benefitting candidates, political parties, and political causes.
(4) Corporations should be accountable to their shareholders in making political contributions or expenditures affecting Federal governance and public policy. Requiring the express approval of a corporation's shareholders prior to making political contributions or expenditures will establish necessary accountability.
What This Means to the Voiceless Investor and Shareholder Activist
The voiceless investor, shareholder activists, and shareholder activism groups have the right to know what political affiliations the principals in the company are establishing behind closed doors in order to make sound financial investment decisions.  Such relationships and patronage may have a profound impact on the corporation's operations, reputation, and long-term sustainability.
Many shareholders and activists make their investing decisions based on more than the potential for financial gain. Just as a shareholder is entitled to know if the company is investing in troubled regions or regimes, they should also be entitled to know what political bedfellows corporate chieftains are keeping.
Unfortunately, it seems highly unlikely that this legislation will move out of committee in either the House or Senate during this legislative session or the next, which will be a presidential election cycle.  It lacks strong sponsorship, only 42 co-sponsors in the House and eight in the Senate.  It is also highly unlikely that should the legislation eventually reach his desk that President Obama will sign it.  He will not relish the opportunity to stick his thumb in the eye of a Wall Street power base with deep clout and deeper pockets, especially on a peripheral issue not central to economic recovery.
A more likely scenario has this bill once again languishing in Congress, trumped by Washington-wide fence-mending among seated members of both parties looking for Wall Street backing power at re-election campaigns as we move closer to an epic 2012 showdown on many fronts.
These ideas are out there and they are being championed by shareholder activism groups and legislators that may lack political firepower, but not moral fiber. It is your responsibility as a shareholder, an activist, and an investor to help advance this discussion beyond the periphery.
After all, though this legislation will not be enacted anytime soon and corporate leaders can still avoid answering such questions, as a concerned shareholder activist and investor, you can and should still ask them.
To contact Jonathan Bayer directly, please email Jonathan.Bayer@TheShareholderActivist.com.
Thank you for reading this shareholder activism blog. Please contact
Info@TheShareholderActivist.com
to request advice and recommendations on services and solutions to support corporate governance and your investor activism. We also encourage you to submit your comments so that we can share your experiences with our growing community of shareholder activists.