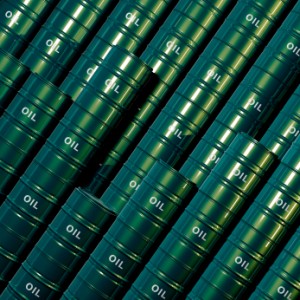 When fighting for the issues you believe in passionately, your message needs to be understood before it can be heard.
It is not enough to be the most informed, or the loudest, or even just right. If your audience can't connect with your message, they won't rally to your cause. No one ever said it would be easy. In the financial services industry, most issues are complex. Really complex. But for those who can overcome complexity with creativity, simplicity always trumps hypocrisy.
Another Inconvenient Truth
Successful blogger, entrepreneur, and publisher Jed Morey recently posted an eye-opening video I highly recommend to our subscribers.
Working with friends Doug Wood and Rob Bellon, Morey (publisher of Long Island Press, an alternative weekly newspaper in the New York area) co-produced an eight-minute video called "The Book of Morgan," which "tells how investment banking giant Morgan Stanley came to rule the oil world." In his blog, Morey writes:
The purpose of presenting it this way is to open more eyes as to how rotten our system truly is and to elevate the dialogue about one of the most crucial economic elements of our daily lives. In the next several months we will be bombarded with finger pointing and accusations with respect to gasoline prices as the presidential campaign heats up. But few of the arguments you will hear will resemble the truth. For the truth, my friends, can only be found in the gospel according to Wall Street−and "The Book of Morgan."  
View the Full Video "The Book of Morgan."
Morey's treatment is as fascinating as it is functioning. Much of the information Morey presents is not necessarily new. Unfortunately, it is not readily available. Morey's work is exceptional for its ability to break down a complex issue in a way that is digestible and accessible.
In entertaining video format, with an engaging script interspersed with easy-to-follow animation, Morey explains the stunning manipulations and machinations responsible for the artificial rise in oil pricing victimizing the American consumer. Morey dissects the issue with concise, straight-forward language, identifying key players, pivotal legislation and political maneuvers, major milestones, cause and ultimately, tragic consequences.
Morey also couches his production with more explanatory materials and links for site visitors to check out additional sources to learn more about this critical issue.
Issues should stand on their merits, not be clouded in complexities.
If your issue is similarly complex, don't just develop a paper or write a blog you throw over the fence and hope the masses respond. Take a webpage from Morey's playbook and develop content that connects with your target audience.
We'll be following Morey on his mission moving forward. If you'd like to join us, I encourage you to read more of what Morey has to say on this issue and others on his blog: http://jedmorey.com/.
The Book of Morgan
To contact Craig McGuire directly, please email Craig.McGuire@TheShareholderActivist.com.
Thank you for reading this shareholder activism blog. Please contact
Info@TheShareholderActivist.com
to request advice and recommendations on services and solutions to support corporate sustainability and your investor activism. We also encourage you to submit your comments so that we can share your experiences with our growing community of shareholder activists.