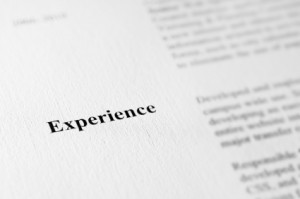 In law, there is a principle known as "Ignorantia juris non excusat," or "ignorance of the law does not excuse." It holds that a person who is unaware of a law may not escape liability for violating that law.
Without such a standard, many could deceptively feign ignorance and avoid real consequences.
This principle also ultimately led to the resignation on Sunday of Scott Thompson as Chief Executive Officer from internet giant Yahoo. There is an important reminder here for shareholder activists.
Thompson was unable to quell the deafening uproar resulting from allegations, from only two weeks prior, of the misleading inclusion on his resume of a computer science bachelor's degrees from Stonehill College. Thompson later confirmed that he only achieved an accounting degree from that institution.
A former Internet darling and previous president of PayPal, Thompson joined Yahoo in January to shepherd a turnaround. As of late, he locked horns with Dan Loeb, founder of hedge fund Third Point, which has a 5.8 percent stake in Yahoo. Loeb sought more seats on Yahoo's board and was refused, subsequently firing back with his allegations questioning Thompson's resume.
Loeb has since been added to the board of directors, along with Harry Wilson and Michael Wolf, both also of Third Point. In return, Loeb and Third Point ended a proxy fight against Yahoo.
Integrity Necessary for Credibility
In actuality, the academic credential itself was almost beside the point, as under-graduate studies are not a pre-requisite for senior corporate leadership.
More importantly, this was a major factual error in a key document, one that Thompson had ample time to correct. Soon after Loeb's allegation surfaced, Yahoo pulled the credential from Thompson's corporate bio, but it still remains etched forever more in documents filed with the US Securities & Exchange Commission.
Allowing such a fault to slide would undermine Thompson's and Yahoo's credibility, with shareholders, employees, analysts and others. It would forever be a lingering black mark, preferential treatment. No hard evidence has surfaced indicating this was an intentional deception. And, the recruiting firm, Heidrick & Struggles, issued a statement vigorously refuting the claim that its employee was in error, as was earlier surmised by Thompson.
Still, the issue of responsible, meticulous integrity are integral to the mission of corporate leadership. This was not a grammar flub or hanging orphan. If a corporate chieftain cannot be held accountable for misrepresentations on his own resume, how can he hold the rank and file responsible for similar "errors." The bar of integrity should be held higher for those that serve the publicly traded.
More importantly for shareholders in the Thompson case, the issue transcended a factual error, seized upon by a shareholder activist, and spun out of control in the media.
Like it or not, in the midst of an uphill climb in its turn-around campaign, Yahoo could ill afford such a distraction.
To contact Craig McGuire directly, please email Craig.McGuire@TheShareholderActivist.com.
Thank you for reading this shareholder activism blog. Please contact
Info@TheShareholderActivist.com
to request advice and recommendations on services and solutions to support corporate sustainability and your investor activism. We also encourage you to submit your comments so that we can share your experiences with our growing community of shareholder activists.