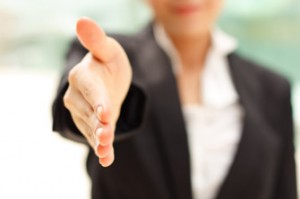 Maybe they're showing us the way down under. A joint initiative of the Victorian Government and the Australian Institute of Company Directors (Company Directors) offers scholarships to women on the boards of Not for Profit organizations that receive State Government funding to undertake corporate governance training provided by Company Directors.
Last year the effort granted 34 scholarships. This year, 1,000 women have expressed interest in the program. According to Mary Woolridge, Victorian Minister for Women's Affairs,
As well as enhancing the skills of the scholarship recipients for their current and future roles as Directors, the program strengthens the governance of the Not for Profit boards on which these highly talented women currently serve.
Applications for the scholarships open in October. For more information, and read Program Extended for Women on Board's and Board Diversity: Think Outside the Square.
To contact James McRitchie directly, please email jm@corpgov.net
Thank you for reading this investor activism blog. Please contact
Info@TheShareholderActivist.com
to request advice and recommendations on services and solutions to support corporate social responsibility and your shareholder activism. We also encourage you to submit your comments so that we can share your experiences with our growing community of shareholder activists.