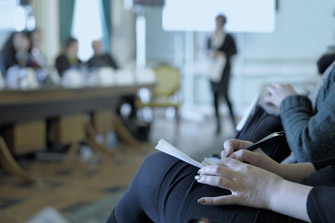 Watch the Bloomberg Businessweek discussion and get an update on the EU debate on female representation in boardrooms. Interview of experts also includes insights on women added value in boardrooms.
As Apple announces the biggest executive changes in a decade, board director and Reuters columnist Lucy Marcus discusses the motives behind quick corporate reshuffles.
To contact James McRitchie directly, please email jm@corpgov.net
Thank you for reading this investor activism blog. Please contact
Info@TheShareholderActivist.com
to request advice and recommendations on services and solutions to support corporate social responsibility and your shareholder activism. We also encourage you to submit your comments so that we can share your experiences with our growing community of shareholder activists.