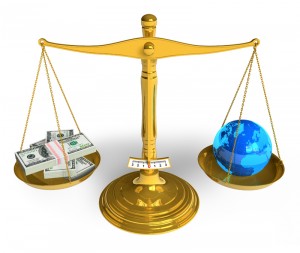 Emotional drivers are the human forces within all of us that fuel, motivate, nourish, and influence behavior: how we think and feel. These forces impact what we care about and believe in, what has meaning and value, and what we admire and respect.
People have a generic need to connect with others, with ideas and causes, material things, nature, art, beauty; all of which ultimately make them feel more whole, safe, secure, happy and fulfilled.
Shareholders have an inherent, inalienable right to know that the publically traded companies they co-own are being managed properly. Corporate boards and managers are custodians of our mutual investments. Their professional stewardship and execution of fiduciary responsibility are paramount, and a rational, mindful moral compass must guide management.
Shareholders are investors who warrant and deserve respect, recognition, and a feeling of belonging. America has a long, honorable tradition of advocacy, equity and fairness.
Shareholders expect to be taken seriously, and they do not expect to be betrayed.
The Shareholder Activist network provides a platform for an exchange of ideas and strategies building a community with a voice which empowers its members. It is a place shareholders can be heard and taken seriously.
Honoring core human needs is essential. Corporations need to understand and embrace this basic tenant. Being "wired to care" can enhance a company's bottomline, and engage shareholders and employees alike. Empathy is one of the most powerful tools human beings and corporations possess. Treating shareholders and customers empathetically stimulates loyalty and ultimately profit. And the fact that we co-own our publically traded corporations should not be overlooked or minimized.
When all is said and done, emotional drivers power us all.
To contact Christopher Bayer directly, please email Christopher.Bayer@TheShareholderActivist.com.
Thank you for reading this investor activism blog. Please contact
Info@TheShareholderActivist.com
to request advice and recommendations on services and solutions to support corporate social responsibility and your shareholder activism. We also encourage you to submit your comments so that we can share your experiences with our growing community of shareholder activists.