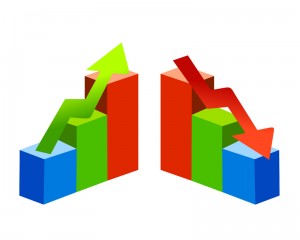 MGM released a timeless movie in 1976, our Bi-Centennial: Network. "I'm as mad as hell, and I'm not going to take this anymore!" So ranted Howard Beale (gloriously played by Peter Finch).
As the world turns, voiceless investors continue to struggle with corporate governance and malfeasance. The trend is clearly toward shareholder activism. The Dodd-Frank Wall Street Reform and Consumer Protection Act of 2010, inspired by notables like Bernard Madoff, Marc Drier, Ken Lay et al have helped lay the groundwork for this trend. Activism is an inherent component of the American character.
Proxymonitor.org, launched by the Manhattan Institute, reported that shareholder proxy proposals have been gaining traction: proposals have more than doubled from 5.2 per cent in 2008 to 10.8 percent in 2009. Interestingly, huge labor unions are a significant force promoting shareholder activism. They need to know that their pension monies are being managed properly.
In Japan, as reported by Columbia University's Business School in 2010, shareholder activism has soared in the past ten years. Jeremy Grant, London Business School, documents the surge of shareholder activism activity in Europe in 2008. Corporate governance is becoming more and more important for the individual and the institutional investor.
The annual meeting/dog & pony show may be relegated to the archives. Shareholders want to see their investments preserved, they want to know that the companies they own are being well managed, and they want to be heard on a year-round basis. Shareholders are becoming empowered as they realize more and more deeply that they have rights and value. "Simple majority voting" is gaining momentum for equity stakeholders of many of the companies we co-own. Maintaining meaningful and proper investor relations programs are critical for corporate stability.
The Motley Fool went on record in 2007 and utilized the term The Golden Age of Activism. Shareholders are beginning to savor their role as voting owners of the companies they own.
Executives run businesses as a function of their skills, talents, qualifications, background and training, and track record. Shareholders should not fall into the trap of micro-management. Effective management is about balance, rationality, and creative problem solving.
Today Howard Beale might say: "We're still as mad as hell, and we're determined to take it to them!" Shareholders are a burgeoning powerhouse of talent and 'people-power.' Strength in numbers, rich life experience, and brain/heart power are all tools in the shareholder box.
To contact Christopher Bayer directly, please email Christopher.Bayer@TheShareholderActivist.com.
Thank you for reading this investor activism blog. Please contact
Info@TheShareholderActivist.com
to request advice and recommendations on services and solutions to support corporate social responsibility and your shareholder activism. We also encourage you to submit your comments so that we can share your experiences with our growing community of shareholder activists.