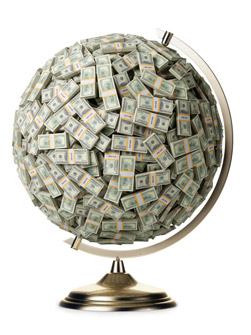 In order to be effective, a movement must have a political base, and ultimately a financial base. Politics are related to the group's ideas and strategies which promote their belief and value systems. Successful groups have well defined platforms and organization.
Money is the backstory of history. Money created civilization, and ultimately what we experience as democracy. Money is important, not just simply as a medium of exchange. Money can be utilized as a creative tool (chest). Wall Street is money. The 1% generates enormous economic clout and contribution. New York is the financial center of the world. Of course, we are not sure how long that will last.
Taxpayers in the City's upscale zip codes, and surrounding counties, contribute heavily and disproportionately to the federal tax base. Does rank have its privileges? The 1% would surely agree; the 99% would ask "at what cost?"
To contact Christopher Bayer directly, please email Christopher.Bayer@TheShareholderActivist.com.
Thank you for reading this investor activism blog. Please contact
Info@TheShareholderActivist.com
to request advice and recommendations on services and solutions to support corporate social responsibility and your shareholder activism. We also encourage you to submit your comments so that we can share your experiences with our growing community of shareholder activists.