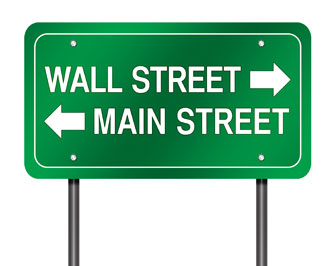 Origins of the Movement
The Occupy Wall Street (OWS) movement was initiated by a Canadian activist group known as Adbusters established by Micah White and Kalle Lasn. It is an anti-consumerist platform. Its essential thesis is that the developed world is spiritually hollow, on the verge of environmental collapse, and obsessed with consumer appetites. Lasn has been expressing himself for more than 20 years in his bimonthly magazine, Adbusters, that he founded and edits. OWS has inspired protests and movements worldwide. Conceptually, Occupy's main issues center on economic inequality and social justice, corruption, greed, and the perceived power of the financial sector over government. Their slogan, "We are the 99%," focuses on the income disparity between the wealthiest 1% and the rest of the populace.
Occupy's Demographics
On Wall Street the protestors came from all walks of life and stations.  They craved equity and righteousness from the financial institutions which some of them co-owned. They were hurting, they were angry, they felt oppressed. Some were well educated, and had had successful careers. Many were young and unemployed. They came from diverse ethnic, religious, and political backgrounds. They had been encamped at Zuccotti Park in downtown Manhattan since September 17, 2011. The one year anniversary of OWS just passed.
John Zuccotti was a Princeton graduate and Yale trained lawyer who was passionate about developing New York City. He served on the board of the World Trade Center Memorial as well as the Visiting Nurse Service of New York. His wife was a renowned author of books relating to the Holocaust. The Zurcottis were people of vision, and compassion. OWS leaders chose their encampment site well. The protestors were forced out of Zurcotti Park on November 15, 2011 by the NYPD (New York Police Department).
END OF PART ONE
To contact Christopher Bayer directly, please email Christopher.Bayer@TheShareholderActivist.com.
Thank you for reading this investor activism blog. Please contact
Info@TheShareholderActivist.com
to request advice and recommendations on services and solutions to support corporate social responsibility and your shareholder activism. We also encourage you to submit your comments so that we can share your experiences with our growing community of shareholder activists.