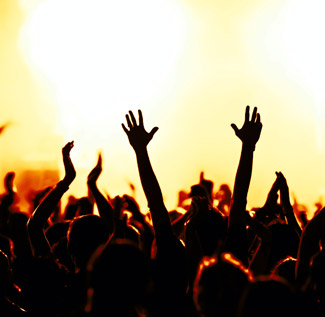 Shareholders, investors, and all citizens of the world need heroes: honorable, smart, diligent, mindful, hardworking, innovative men and women who govern the finest companies in America. It is easy to get embroiled and beaten down by the negative, the fraudulent, the unseemly, the marginal, the deceptive. James Sinegal and Millard "Mickey" Drexler represent corporate leaders of the finest caliber. We need heroes, we need leaders, we need corporate giants that we can look up to, and admire.
Costco's CEO
Costco's (COST) James Sinegal hails from a working class Catholic family from Pittsburgh. He was born on New Year's Day, 1936; a stormy point in our history. He was placed in an orphanage by his mother, and later adopted when he was 11 by his mother and her new husband. The family relocated to La Mesa, California where he attended Helix High School. He earned a BA from San Diego State University. Mr. Sinegal started working as a bagger at FedMart in 1954, and he "fell in love" with retailing. He was a protégé of Sol Price who developed the warehouse style store for members only. Costco is the third leading retailer in the country. The rest is history.
J. Crew's CEO
J.Crew's (JCG) Millard "Mickey" Drexler was born in The Bronx in 1944. He grew up in a working class Jewish environment. He was an only child living in a one-bedroom apartment with his mother; his father died when he was 16. He attended Bronx High School of Science, and finished with an MBA from Boston University Graduate School of Management. He was formerly the CEO of Gap, Inc. He became J. Crew's CEO in 2004. J. Crew is an American clothing and accessories retailer based in New York City. The rest is history.
What Makes Costco Thrive?
Carol Tice elaborates on, and structures Mr. Sinegal's "golden business rules of thumb:"
Use your products
Be accessible
Treat your employees great
Stay humble
Listen
These are profound, real, solid, productive words of wisdom. One only knows the true value of a product if they use it, and use it and use it. Empiricism has few equals. You cannot, and should not, be aloof from your employees and management team. Employees need a real person with who to identify with, and be loyal to as a leader. Treating people well brings back rewards, and productivity, geometrically. Employees will work very, very hard for people they respect and who respect them. People identify with humility, especially in people who are powerful, wealthy, and accomplished. We are all in this (the human race) together. "We are all brothers." Listen and being empathetic is priceless. Again, human beings simultaneously crave, and warrant empathy. It is the "glue" between us.
What Makes J. Crew Thrive?
Nick Paumgarten reminds us that Mickey Drexler was known as the "Merchant Prince" in the 90s when he transformed The Gap into a powerhouse. At J. Crew Drexler expects excellence. He sweeps his stores regularly. At J. Crew HQ he addresses employees a dozen or so times a day through a loudspeaker system. He's a communicator. He shares his thinking with his staff. He's creative. He's hands on. He's real. He obviously loves what he does, and he does it well. He's pragmatic, he's filled with energy. He believes in criterion behavior: what the potential hire brings to the table/job in terms of imagination, work ethic, and character. Not where you went to business school, or your zip code of origin.
Commonalities Between CEOs
First off, Sinegal and Drexler are human. They get down in the trenches. They treat their employees with dignity and respect. They are hands on executives. They communicate; they express themselves openly and honestly. They engender loyalty. They build synergy within their corporate structures. They both come from humble circumstances. They both endured significant deprivation growing up. They have inordinate drive, and a work ethic to match. They love what they do. They have empathy for their people. They are all about proper stewardship, sustainability, and growth; they are both master psychologists. They are truly gusts of fresh air. They talk the talk, and they walk the walk. They are modern CEO heroes.
To contact Christopher Bayer directly, please email Christopher.Bayer@TheShareholderActivist.com.
Thank you for reading this investor activism blog. Please contact
Info@TheShareholderActivist.com
to request advice and recommendations on services and solutions to support corporate social responsibility and your shareholder activism. We also encourage you to submit your comments so that we can share your experiences with our growing community of shareholder activists.