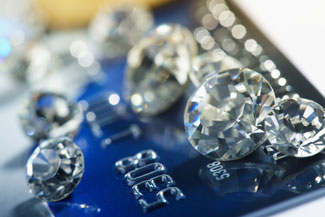 "There's no business like show business." And timing is everything. JPM may have been at the right race track, but they bet too early causing a false start and painful losses for shareholders, not clients or taxpayers. Regardless, this is not particularly comforting especially since this writer has a significant position in JPM together with many other Chase shareholders.
Keeping It Honest & Clear…
A major concern involves communication among the Chase brass. Mr. Dimon's survival (and the corporation's) depends greatly on the absolute integrity and competency of the inner circle of his executive management team. Apparently, there was some "breakdown" in the system. Ideally, it's been repaired. The psychological infrastructure of any corporation pivots around money and trust. Trust in proper stewardship, trust in the data traders are getting, and trust in the fact that Mr. Dimon is kept fully informed. These are all essential features of effective management, and ultimately quality corporate governance.
The Senate is a "gentlemen's club." Mr. Dimon conducted himself with aplomb. He presented well and he was not made to feel too uncomfortable. Challenges were minor.
"Show Me The Money"
If we examine the flow of campaign contributions received by members of the Senate Banking Committee from Chase from 2007-2012, we are confronted with an elaborate and seemingly successful demonstration of Wall Street's influence on our government. During this time frame Chase contributed nearly $525,000 to both members of the committee, fairly evenly divided between Democrats and Republicans.  In The Nation, George Zornick put it bluntly: "senators suck up to Jamie Dimon, get paid for it."
Surrealism & Hubris
To boot, in the clubby atmosphere of the hearing chambers Senators repeatedly saluted Mr. Dimon's business acumen and talent while "picking his brain" vis a vis how he thought his bank should be regulated. This was a living portrait of surrealism in its most exquisite form. The essence of surrealism revolves around surprise juxtapositions and non sequiturs.
Several days later, the House Financial Services Committee turned up the volume which provoked Mr. Dimon's expression of his true inner feelings. It must have been cathartic. He let it all hang out. He didn't want to be grilled, and asserted that "these are complex things that should be done the right way, in my opinion in closed rooms….I don't think you make a lot of progress in an open hearing like this." Hubris is alive, well, and thriving in Washington as it is on the Streets of New York.
Jamie Dimon Redux
All in all, Mr. Dimon played well in Washington. He's back and he's been restored with little collateral damage. "There's no business like show business."
To contact Christopher Bayer directly, please email Christopher.Bayer@TheShareholderActivist.com.
Thank you for reading this investor activism blog. Please contact
Info@TheShareholderActivist.com
to request advice and recommendations on services and solutions to support corporate social responsibility and your shareholder activism. We also encourage you to submit your comments so that we can share your experiences with our growing community of shareholder activists.